It was supposed to be our year.
The 2010-11 Vancouver Canucks dominated the National Hockey League. They were among the league's elite and had the swagger to show for it, looking unstoppable through 82 regular season games and 3 playoff rounds.
Then it all fell apart.
A hard-fought — and atrociously-officiated — Stanley Cup Finals against the Boston Bruins led ultimately to a Game 7 defeat on home ice.
Just like that, it was all over.
To fall from such heights over the span seven games was as unbelievable as it was heartbreaking, and you could feel it throughout Vancouver — a trophy-starved city which had not won much of anything when it came to professional sports.
Before this season began, I wrote a piece titled "The Next Chapter", which expressed my optimism as we headed into the next era led by a new generation of superstars.
Still, it was hard to shake the feeling of incompleteness that has lingered since that brutal loss eight years prior.
It hurt too much to think about in the years afterwards, but before we knew it, the team began to fade away one by one. By the time the 2016-17 season came to and end, all but four players had hung up the royal blue sweater for good.
We didn't even get a chance to say goodbye.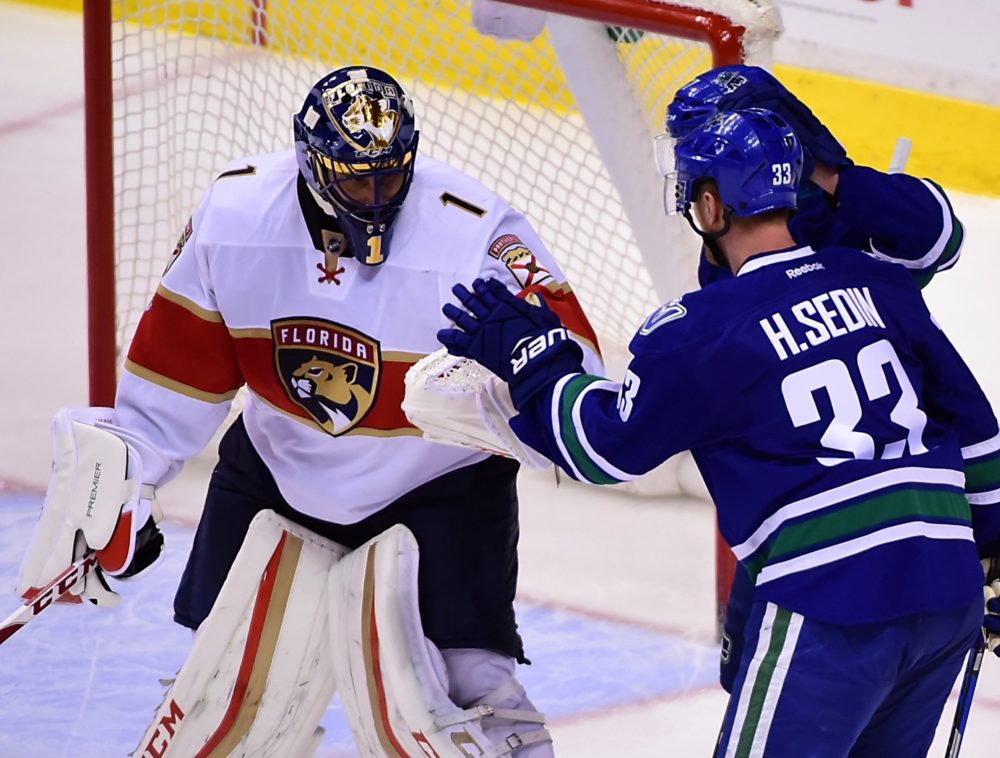 Last month, Henrik and Daniel Sedin's jerseys were retired at Rogers Arena. And between all the pomp and circumstance of the occasion was an opportunity for a group of close friends (who just happen to play professional hockey) to see each other once again.
An excuse for the gang to get back together again in the city they bled for all those years ago.
A chance for the city to reflect upon and celebrate accomplishments of their 2011 Canucks with no strings attached.
And back they came.
Alexandre Burrows. Jannick Hansen. Kevin Bieksa. Roberto Luongo.
Each received a hero's welcome as they stepped onto the ice at Rogers Arena.
Even Ryan Kesler, who had left the team on bad terms and was constantly booed during subsequent returns to Vancouver, was welcomed home with a standing ovation.
Finally, we got to truly recognize and thank the 2011 Vancouver Canucks for the magical season and Stanley Cup Finals run that year.
In true Sedin fashion, Henrik and Daniel took something that was meant for them, and made it so much more: a chance for a team and city to finally close the book after nearly a decade of leaving things unfinished. ∎